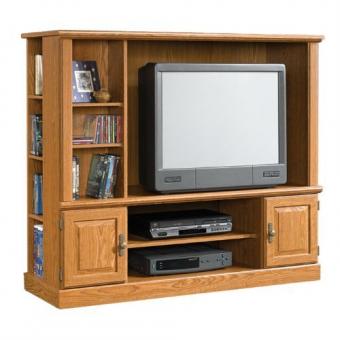 Are you wondering if there is a Sauder furniture outlet store? While it certainly is possible to find great deals on quality ready to assemble Sauder furniture in many locations, the company does not own or operate any designated outlet stores.
Sauder Furniture Distribution
Rather than operating company owned furniture stores, Sauder relies on an extensive network of retailers throughout North America to bring its product line to customers at affordable prices. The company's furniture pieces are sold in many different types of retailers, ranging from enormous mass market retailers to tiny, independent furniture or office supply stores. Examples of the types of stores that function as Sauder furniture outlets include:
Discount mass merchants like Target and Wal-Mart
Office superstores such as Office Depot, Office Max, and Staples
Home improvement store chains, including Home Depot and Lowe's
Department stores like Sears, JC Penney and many others
Big box electronic and appliance stores like Best Buy
Independent furniture stores
Specialty retailers
Mail order catalog companies
E-tailers like Amazon.com
Closeout Sauder Furniture Outlet Specials
When the company does have excess discontinued or closeout items in inventory, it's possible to purchase them at a deep discount. In order to learn about such bargains, you'll need to check the closeouts page on the Sauder website on a regular basis. While you'll often find nothing at this link, when inventory bargains become available this site is the only place you're likely to come across them.If you do find a great deal on the closeouts page, be aware that you won't be purchasing directly from the manufacturer. The company's closeout offers are handled via a special arrangement established with Advanced Furniture Outfitters, Inc. (AFO) and items can be shipped directly to consumers from any U.S. location.
Selecting Sauder Furniture
Whether your taste in home or office furnishings is contemporary, traditional, or anywhere in between, you're sure to find pieces from Sauder that meet your needs and fit your wallet. Even though there aren't true Sauder furniture outlet stores, the company's affordable furnishing lines can fit into just about every budget. Since the company's product line is widely distributed in many different types of stores, it's certainly in your best interest to shop around before making a purchase decision. That's the best way to ensure that you are getting the lowest possible price on the quality, ready to assemble furniture that you need.